It's glow time
Directions & Contact
Address
Bahnhofstraße 29
1st floor (at Moun10)
82467 Garmisch-Partenkirchen
Parking
There are a few parking spaces available in the immediate vicinity. Please note that these are partly subject to charges.
Good to know
Frequently asked questions
I have booked an appointment and now I can not show up after all...
It can always happen that something unexpected comes up and an appointment can not be kept. Therefore, you have the possibility to cancel your appointment 24 hours before the start of treatment without giving any reason.
Is the first consultation already charged?
Before your first treatment in my studio, you can take advantage of a 15-minute free initial consultation. Here we can get to know each other and you can get a feel for how comfortable you feel in my studio.
However, the first consultation is not an in-depth analysis of your skin or your skin problems. Many skin problems lie and develop in the deeper layers of the skin and only become visible over time. So if you want to take an in-depth look at your skin and its current condition, I recommend booking a 30-minute consultation with Observ 520x.
When should I see you for a treatment and why is a facial important?
Routine facials improve and help your skin stay in good condition. It also helps improve fine lines, fight acne, and boost collagen production, leaving your skin soft, smooth, and healthy. 
I recommend regular facials every four to six weeks to achieve and maintain long-term healthy results.
What products are used in your beauty salon?
My studio uses only products that have been clinically tested and proven to have benefits and effectiveness.
Currently I use products from the brand iS CLINCAL from the USA and BIOLOGIQUE RECHERCHE from Paris. Both brands have their own production facilities to ensure that the manufacturing process is ethical and meets the highest standards.
Is it possible to buy the skin care products used?
Yes, you can. Good home skin care products are essential for taking care of your skin. They support and maintain the results of your facial treatments and help your skin stay healthy and in good condition.
For more information about the products used in the studio, you are also welcome to contact me directly.
Are the treatments suitable for pregnant women or nursing mothers?
Most of the products and treatments I use and offer are safe for pregnant or nursing mothers, with the exception of microneedling, OxyGeneo™ and other chemical peels.
I recommend that you first consult your doctor before starting any treatment.
Can I have a gift voucher paid out in cash?
No, a gift voucher can not be redeemed in cash. Also, it cannot be replaced in case of loss, theft, or after expiration.
What payment methods are available?
I accept cash payments, as well as payments by debit or credit card.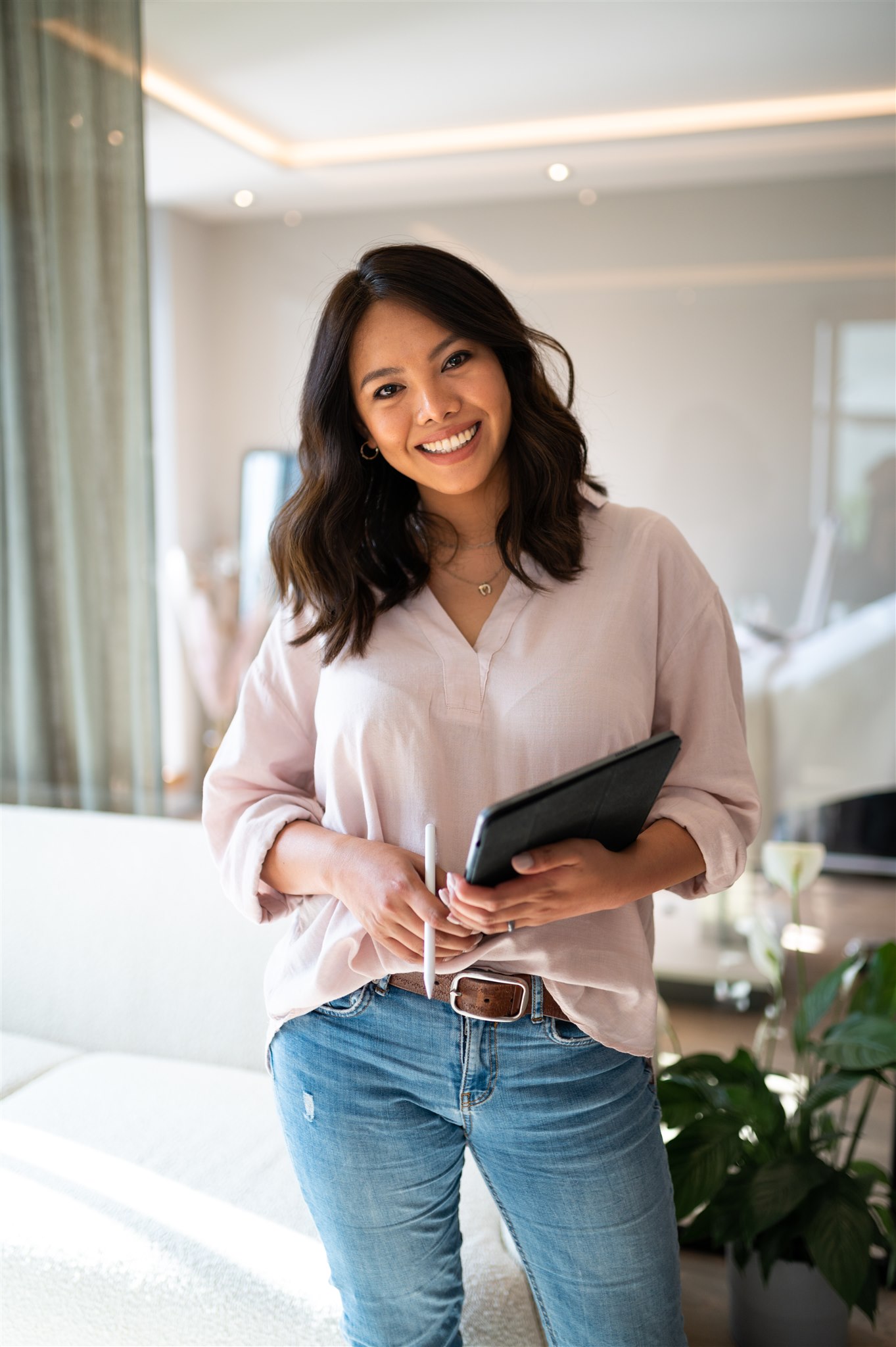 You want to book an appointment?